Why it is Necessary for Purchasing Face Masks in Bulk Despite Coronavirus Pandemic?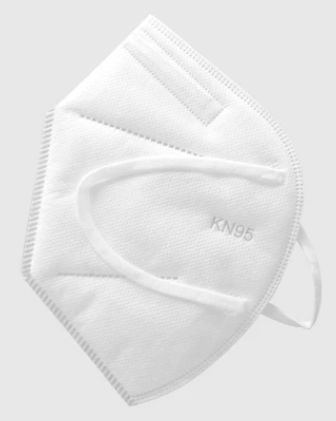 A few months back, people wearing face masks were a rarity. Due to the novel coronavirus, now it is the new normal.
Face masks have become the symbol of the pandemic era. Since scientists have so far not been able to find a cure, wearing face masks, maintaining hygiene, and following social distancing are still our best bet against the disease.
Widespread panic because of Covid-19 had resulted in bulk face masks buying. And in spite of the fact that the number of coronavirus cases is rising, governments around the world are being forced to come out of lockdowns because of economic reasons. In such a scenario, The Centers for Disease Control and Prevention (CDC) in the US and the World Health Organization (WHO) are urging people to wear face masks when outside their homes. As a result, the demand for face masks is set to increase further.
Here are some more reasons as to why it is necessary to buy face masks in bulk:
There may be a shortage of face masks
The world was not prepared for the coronavirus crisis. As the Covid-19 outbreak continues to expand globally, the supply chain for face masks will continue to be stressed as the demand for face masks exceeds available supplies.
Masks are already incredibly hard to come by. Many pharmacy chains have stopped supplying them. On Amazon, consumers have to wait a couple of months if they want to avoid astronomical prices.
No one can be sure what the situation will be in the future. It is better to be safe than sorry. Bulk face masks buying would ensure that you have enough protection for yourself and your family if there is a shortage of face masks.
Price of Face Masks may increase further
An overwhelming demand for face masks is leading to price gouging. Many sellers are increasing the price of face masks by a fair amount to exploit demand.
According to information provided by Helium 10, a software company that assists Amazon retailers, a pack of 100 Universal 4533 sanitary dust masks started selling at $8 but the price eventually rose over $200. 
If you can find sellers offering face masks at reasonable prices, it may be a good idea to go for bulk buying. Also, bulk orders are cheaper per unit compared to small quantities.
Some Substandard Masks are coming into the market
Many companies not originally involved with face masks production have added it to their product range to cater to the growing demand. Though this doesn't sound so bad, it has resulted in some substandard face masks being produced.
The purpose of a face mask is to filter small particles like the Covid-19 virus. To find out if they are being able to do that, the advanced face masks need to be properly tested in laboratories. Now, it seems nobody has the time to do that. Also, in the current situation, it may not be possible to monitor production methods.
Your Order might be seized by the Government
Many governments have made it their top priority to lay their hands on PPEs including face masks. There have been cases reported in the US where people have ordered face masks and the CDC has seized them.
You never know if the face mask you order will be seized or not. It is better to stockpile so that you don't face a dearth of face masks when you need them.
Businesses need to bulk buy face masks for their employees
If you are thinking about opening your business operations, you may need to provide your employees with face masks. You should plan at least one face mask per person per 8-hour shift. This means that if you have 50 employees, you will need 50 masks per day. That comes to 350 masks per week or 1500 masks per month.
Conclusion
This pandemic doesn't show any signs that it will end soon. You may as well invest in bulk face masks buying. Your decision to buy can prove to be the difference between life and death. Do you've any questions about buying face masks in bulk? Please feel free to leave your comments below, we'd love hearing from you.